In the digital age, the need to securely dispose of sensitive information stored on hard drives has become paramount. Simply deleting files or formatting a drive may not be enough to protect confidential data from falling into the wrong hands. This is where hard drive destroyers and degaussers come into play, offering a secure and irrevocable method of data destruction.
An HDD destroyer is a powerful device specifically designed to physically shred and obliterate hard drives, making it virtually impossible to recover any data from them. These powerful machines can handle multiple hard drives at once, ensuring efficient and thorough destruction. By dismantling the hard drives into small, unrecognizable pieces, they eliminate any risk of data breaches and provide peace of mind when disposing of old or obsolete drives.
On the other hand, SSD destroyers are specifically tailored for the secure destruction of solid-state drives (SSDs), which store data on flash memory chips rather than spinning disks. With their rapid adoption in various industries due to their faster speeds and increased durability, it is crucial to have an effective method of destruction for these devices as well. SSD destroyers utilize high-pressure forces to crush, mangle, or pierce the solid-state drives, rendering them completely inoperable and ensuring that the stored data is irretrievable.
To take data security a step further, degaussers are also employed to erase data from magnetic media like hard drives and magnetic tapes. These devices generate a powerful magnetic field that completely removes all traces of information from the magnetic storage media, leaving them blank and ready for safe disposal. Degaussing is an ideal choice when complete data elimination is required, and physical destruction is not needed or desired.
Whether you opt for a hard drive destroyer, SSD destroyer, or a combination of both, it is essential to prioritize data security and take the necessary steps to ensure the permanent destruction of sensitive information. By investing in these cutting-edge technologies, individuals and businesses alike can safeguard their data from potential breaches and confidently dispose of storage devices without compromising confidentiality.
Types of Hard Drive Destroyers
There are several different types of hard drive destroyers available on the market, each with its own method of rendering data irretrievable. In this section, we will explore three commonly used types of hard drive destroyers: physical destruction devices, degaussers, and shredders.
Physical destruction devices are designed to physically destroy the hard drive, rendering it completely unusable. These devices employ various mechanisms, such as hydraulic crushers or powerful shredding blades, to break the hard drive into small pieces. By completely destroying the internal components of the hard drive, physical destruction devices ensure that the data stored on it becomes virtually impossible to recover.
Degaussers, on the other hand, utilize powerful magnetic fields to erase the data stored on hard drives. These devices work by generating a magnetic field that is stronger than the magnetic field used to store data on the hard drive. By exposing the hard drive to this powerful magnetic field, the data is effectively erased, making it extremely difficult, if not impossible, to retrieve any information from the drive.
Shredders offer another method for destroying hard drives. These machines use sharp shredding blades or rotary knives to slice the hard drive into tiny, unrecognizable pieces. Shredders can handle different types of hard drives, including both HDDs and SSDs, and they ensure that no identifiable fragments remain intact. This method ensures that the data contained on the destroyed hard drives is rendered completely inaccessible.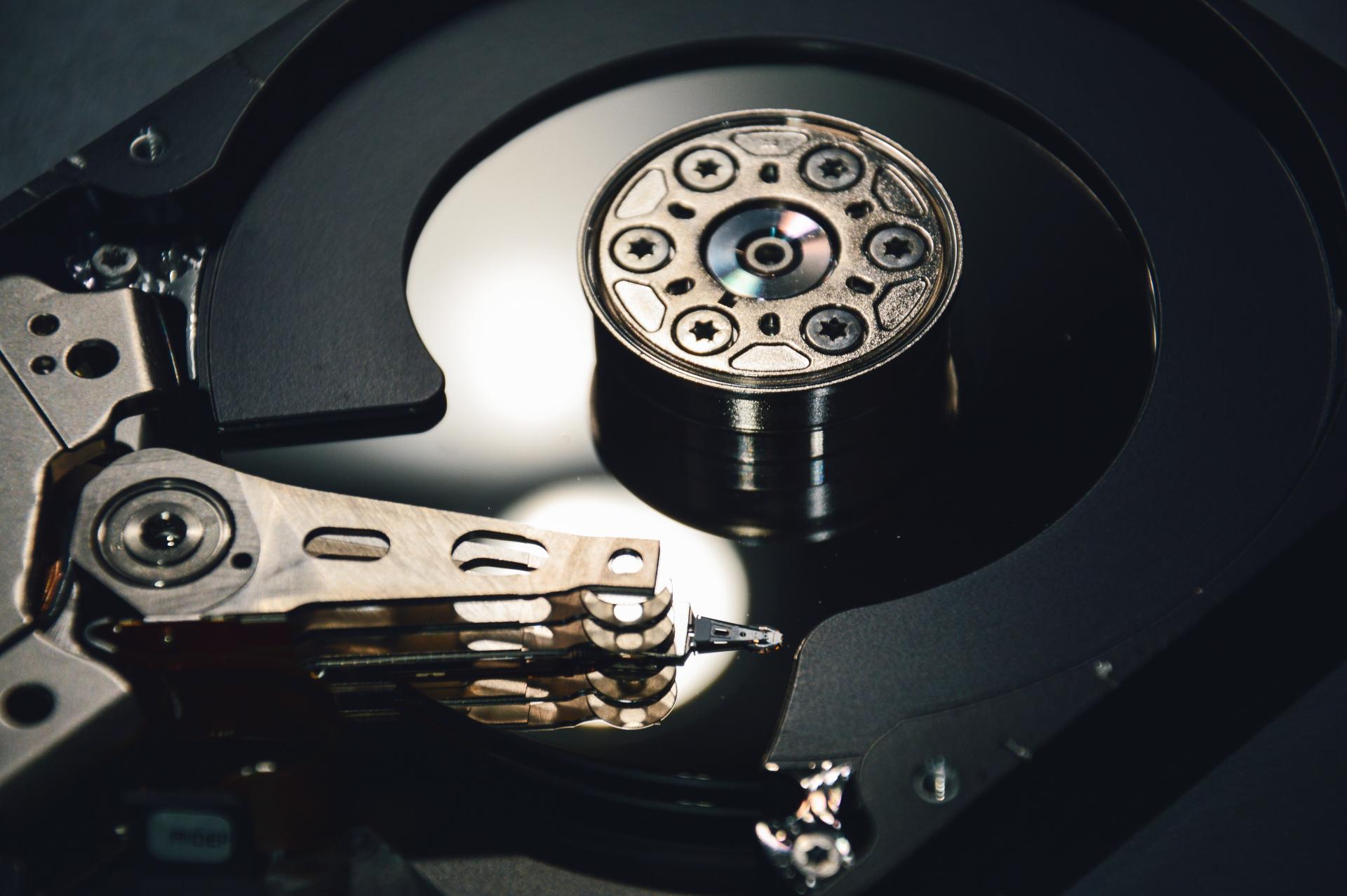 In the next section, we will delve deeper into the specific features and functionalities of each type of hard drive destroyer. Stay tuned to learn more about how these devices can effectively demolish your data and protect your sensitive information.
Pros and Cons of HDD Destroyers
When it comes to destroying hard drives, there are both advantages and disadvantages to using HDD destroyers. Let's take a closer look at the pros and cons of these powerful devices.
Efficient and Thorough Destruction:
HDD destroyers offer a highly efficient and thorough method of destroying hard drives. These machines are specifically designed to physically damage the internal components of the drive, making the data stored on it virtually unrecoverable. By pulverizing the hard drive, an HDD destroyer ensures that no sensitive information can be retrieved, providing peace of mind and security.

SSD destroyer

Versatility:
HDD destroyers are generally versatile and can handle a wide range of hard drive sizes and types. Whether it's 3.5-inch or 2.5-inch drives, traditional hard disk drives (HDDs), or even solid-state drives (SSDs), an HDD destroyer can effectively destroy them all. This makes it a convenient solution for businesses or individuals who deal with various types of storage media and need a single device that can handle them all.

Physical Destruction Only:
While HDD destroyers excel at physically destroying hard drives, it's important to note that they do not offer any data erasure capabilities. This means that if the data on the hard drive is of utmost importance and needs to be completely erased before destruction, additional data wiping methods should be used in combination with an HDD destroyer.
In summary, HDD destroyers provide efficient and thorough destruction of hard drives, offering versatility in handling different drive sizes and types. However, it's essential to remember that they solely focus on physical destruction and do not provide data erasure functionalities. By understanding these pros and cons, individuals and businesses can make informed decisions when it comes to choosing the right method for destroying their hard drives and ensuring data security.
Choosing the Right SSD Destroyer
When it comes to selecting the right SSD destroyer, there are a few key factors to consider. Firstly, it is important to assess the destruction method that each device employs. Some destroyers use physical force to crush the SSD, while others utilize powerful electromagnetic fields to scramble the data. Understanding the pros and cons of each method will help you make an informed decision.
Another crucial aspect to evaluate is the ease of use and compatibility of the SSD destroyer. Look for a device that is intuitive and straightforward to operate, ensuring that you can efficiently destroy your SSDs without any complications. Additionally, check the specifications and compatibility of the destroyer to ensure it is compatible with the type and size of SSDs you have.
Lastly, consider the level of security provided by the SSD destroyer. Look for features such as multiple pass options, which ensure the data is thoroughly and irreversibly wiped. Additionally, some destroyers offer advanced security mechanisms like encryption to further safeguard your data during the destruction process.
By carefully considering the destruction method, ease of use, compatibility, and security features, you can choose the right SSD destroyer that meets your needs and provides peace of mind when disposing of sensitive data.